---
Nicolás Guzmán Jean, CEO, McCann México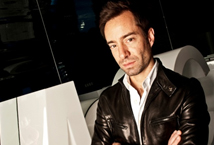 Nicolás has diplomas in Economics, Political Science, Philosophy, and Quantum Physics. His professional marketing career began at Coca-Cola where he was a Media Manager and then Brand Manager. Nicolás joined McCann Erickson NY as Account Executive & Strategic Planner in 1997. He was part of the original team that brought the MasterCard account to McCann. Shortly after that he moved on to work with McCann Erickson in Paris as a Strategic Planner on L'Oréal. During his 9 year stay in France he held a series of other positions: New Business Director, Regional Account Director on JPMorgan Asset Management and for Coca-Cola in France & Benelux, he leaded the Cereal Partners Worldwide and Nespresso globally accounts out of Paris. In 2005 Nicolás took over as Managing Director of McCann Erickson in France. Since 2007 Nicolas has been working in the McCann Worldgroup Mexico companies helping them become the top ranked communications group in the market.
---
Marcus Dantus Mochan, Director, Wayra México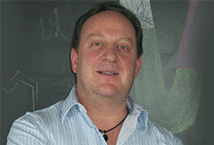 Marcus is a recognized serial entrepreneur with eighteen years as an executive manager and entrepreneur in both Mexico and the US, heading startups in the telecom, internet, software and life sciences sectors. Marcus is currently the Director of Wayra Mexico, Telefónica´s startup accelerator, focused primarily on IT and Communication high-impact businesses. By the end of 2012, Wayra will have offices in 15 countries in both Latin America and Europe, becoming the largest high-tech incubator/accelerator worldwide. He has also won several entrepreneurship and innovation awards including the Intel Entrepreneurship Award in 2004 with Simitel and in 2008 with Innovamedica. Marcus remains committed to fostering entrepreneurship and innovation in Mexico. He graduated from the University of Pennsylvania.
---
Rodrigo Delgado Aguilera, Deputy Editor, Economist
Rodrigo holds a BA in Economics from the Universidad de las Américas – Puebla (Mexico) and an MSc in Social Policy and Development from the London School of Economics (UK). Prior to joining the Economist Intelligence Unit in 2010, he worked for International Economics at Chatham House where he co-wrote various papers on the global economy during the crisis. He has also done development work in his home country, and macroeconomic consultancy for Oxford Analytica. Media experience includes interviews with international and regional news sources as well as EIU webinars.
---
Ana Sofía Álvarez, CEO, Bandtastic
Ana Sofía Álvarez is a 21-year old who's worked in the heat of Mexico's music industry for over 3 years, always implementing technology and innovation in her projects. After spending time with Mexico City's bursting startups scene's leaders, Ana is now CEO of Bandtastic, a crowdfunding-based platform for live music shows in Mexico City that's about to launch a version that presents a brand new way of organizing shows worldwide.
---
Baroness Bonham-Carter of Yarnbury, British Prime Minister's Trade Envoy to Mexico
Jane Bonham Carter was made a Liberal Democrat Life Peer in 2004. In 2012 she was appointed as the Prime Ministers Trade Envoy to Mexico. She is also Deputy Convener of the Liberal Democrat peers and is currently Co-Chair of the Liberal Democrat Parliamentary Policy Committee on Culture, Media and Sport and Liberal Democrat DCMS spokesperson in the House of Lords. Previously she was Director of Communications for the Lib Dems. Her career outside politics has been as a television journalist and executive. She was a producer at the BBC on both 'Panorama' and 'Newsnight' and programme editor of Channel 4's 'A Week in Politics'. After leaving her job as Lib Dem communications director she returned to television, joining Brook Lapping Productions.
---
Jimmy Desai, Partner, DAC Beachcroft
Jimmy specialises in Technology, Intellectual Property, Data Protection, Internet & Media Law. He has worked for a wide range of organisations including large public companies (such as BT plc), retailers (such as Whittard), technology suppliers and customers and high profile individuals. He has a First Class Masters Degree in Electronic Engineering, Commendations in all Law Society examinations and a Postgraduate Diploma in Intellectual Property Law & Practice from the University of Bristol. He is listed as one of the top 40 e-commerce and internet lawyers in the UK in the International Who's Who of Internet and E-commerce lawyers which is an independently researched publication.  Jimmy is also a visiting Technology & Media law lecturer at the University of London.
---
Ambassador Alejandro Ives Estivill-Castro, Chargé d'Affaires, Embassy of Mexico to the United Kingdom
Alejandro Ives Estivill Castro is the Mexican Ambassador to the UK and Northern Ireland and novelist. He holds a BA in Hispanic Literature from the National Autonomous University of Mexico (UNAM) and a PhD. in Literature from El Colegio de México. He has taught at Harvard and Mexico's Technological Institute (ITESM) and written numerous articles, related both to culture and international relations. After his entrance into the Foreign Service in 1993, he has served as special advisor to the Secretary of Foreign Relations, Political Affairs Attaché for the Mexican Embassy in Costa Rica, Chief of Staff for the Undersecretary of Foreign Relations, Director General for Cultural Affairs and Director General for North American Affairs.
---
Judith Macgregor, CMG, LVO, British Ambassador to Mexico
Judith Macgregor has been British Ambassador to Mexico since October 2009. She joined the Foreign & Commonwealth Office in 1976, after graduating from Oxford University with a first class Honours Degree in Mondern History. She has served as First Secretary in Paris and Prague; Deputy Director of Department for Western Europe and Head of the FCO's Security Department. She was also Migration Director from 2007 to 2009. Mexico is not the first time she has served as an Ambassador. She was British Ambassador in Bratislava from 2004 to 2007. Between 1995 and 2000, she accompanied her husband during his diplomatic posts in Dusseldorf and Warsaw.
---
Luis Felipe Muñoz Garcia, Senior International Tax Senior Manager, PwC Mexico
Luis Felipe is a Latin American Centre of Excellence Senior Manager and his specialty is international tax. He leads PwC Europe's Tax Mexican Desk. During his more than 13 years of experience he has advised many Multinational companies (MNC's) operating in Latin America and Europe. From 2004 to 2007 Luis Felipe was assigned to PwC office in Spain, where he participated in several projects of important MNC's investing in Latin America, as well as in tax and legal projects for Latin American investors expanding their operations in Europe. Luis Felipe is a Lawyer admitted to practice law in Mexico in 2000. He is a graduate of the Universidad Panamericana in Mexico City, with a master's degree in taxation from the Universidad Complutense de Madrid. He is holding tax seminars on a recurring basis. Luis Felipe is a frequent contributor of articles to international tax magazines and lecturer of International Tax.
---
Russ Shaw, Founder, Tech London Advocates
Russ is an angel and venture investor and non-executive director of a number of high growthbusinesses including Dialog—a publicly traded semiconductor company, AIM listed Cupid plc and Unwire–a Danish, venture-backed mobile commerce business. He is also a limited partner in Ariadne Capital's ACE Fund and an investor in and advisor to Amazing Media Group. Russ is also a board member of the Tech City Advisory Group.
---
Andreu Tobella Brunet
, Director & Co-Founder, Clicab
Andreu is an engineer that has 10+ years of experience as an entrepreneur focused on the technology and environmental sectors. Previously he worked for more than four years as as project manager in EcoSecurities where he led various carbon development projects in countries such as China, Malaysia, Ghana, Morocco or Mexico as well as many internal ventures in the biomass sector. During his MBA at the London Business School, he worked for a year with a Venture Capital firm where he led research and modelling tasks for a successful acquisition of $10m+. In 2012, Andreu co-founded his fourth start-up: Clicab, a company that aims to solve the problem of hailing safe taxis in Mexico City. Clicab launched its first product in November 2012 and is currently operating and delivering safe taxi rides in Mexico City.
---
Fernando Valenzuela Migoya, CEO, President Latin America at Cengage Learning
Fernando is an experienced and recognized senior executive, entrepreneur, consultant, speaker and board level leader, with international background, multi-industry experience and multi-cultural capabilities.  Has founded and led successfull enterprises in Latin America for over 25 years, by decisively activating digital transformations in many industries to take advantage of the possibilities that new technologies provide,  re-envisioning business models, customer experiences and operational processes while capitalizing on strategic assets in new ways. Has a Degree in Computer Science from Universidad Iberoamericana,  an MBA in International Business by the University of Miami.  Has been CEO for Latin America at Relacom, Peppers and Rogers,  Teletech, Centrobe, Sitel and a Senior Executive at  Hewlett Packard and EDS.  Currently he is President and CEO de Cengage Learning / National Geographic Learning Latin America where he is leading the transformation of the educational models by creating hagh value learning experiences with technology and the principles of National Geographic that inspire people to care about the planet.
---